Student Spotlights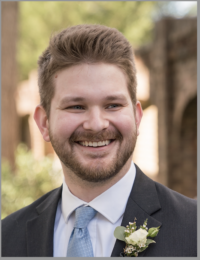 Nelson Moore
Data Analyst @ Essential Software Inc.
Class of 2022
"The HIDS program was a fantastic experience where I learned about the complexities and challenges of working with health data and developed the teamwork, technical skills, & domain knowledge necessary to work in this interesting and growing field"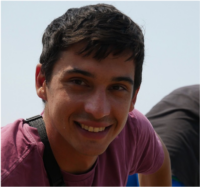 Walid Nashashibi
Data Scientist @ FEMA
Class of 2022
"The HIDS program prepared me for this role by giving me the programming and modeling expertise necessary to support decision makers with the right information at the right time. Having learned multiple programming languages, I am able to efficiently construct the data pipelines needed to generate and highlight that information"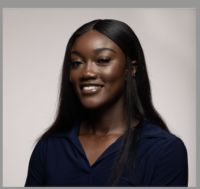 Christle Iroezi
Compliance Analyst @ Aston Carter
Class of 2022
"The coursework from the HIDS program helped me think critically about tasks on the job. I was also able to grow my presentation skills through this program and this is used frequently"
Anthony Albini
Data Analyst @ ClearView Healthcare Partners
Class of 2022
"The HIDS program was a great experience where I was able to build my knowledge of the healthcare industry as well as establish tools to use in the variety of problems faced by a Data Scientist"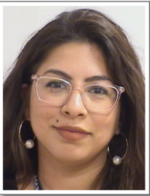 Gaby Rivas
Consultant at Deloitte
Class of 2021
"The HIDS program helped me develop a strong acumen in technical and industry knowledge in healthcare. This knowledge has strengthened my ability to design innovate solutions and advance healthcare services"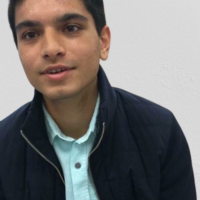 Ali Kaleem
Consultant @ Grant Thornton LLP
Class of 2021
"The Georgetown HIDS program prepared me to enter the workforce by teaching me about real-world problem-solving through projects and case studies. It allowed me to prepare myself to tackle healthcare and data-science related questions as I started my career. I would recommend it for anyone that would like to introduce or strengthen their data science technical abilities and knowledge."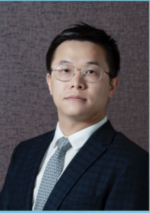 Junxia Lin
Data programmer at Chemonics International
Class of 2021
"Georgetown University's HIDS program helped me develop strong independent research and teamwork skills with cutting-edge quantitative knowledge in the healthcare and data science domain."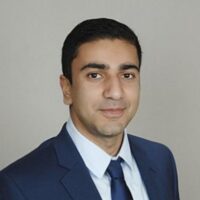 Ahson Saiyed
Data Scientist at Open Health Network
Class of 2021
"The HIDS program was a rewarding and valuable education that helped me become a better data scientist and software developer by training me to address complex research questions and prediction tasks across different healthcare modalities"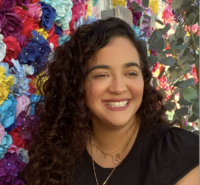 Ayah Elshikh
Consultant at Deloitte
Class of 2020
"The HIDS program helped me land an amazing job in the healthcare industry. Everything that the professors taught in our classes gave me the experience to sit with leaders in our company and understanding the tasks that they need from me and gave me the confidence to engage with them"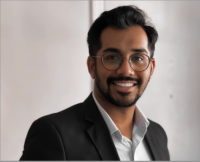 Shabeeb Kannattikuni
Senior Statistical Programmer @ ICON Plc
Class of 2020
"The HIDS program is a ground-breaking program that prepares students with extensive academic & practical expertise. I was privileged to be a part of the first batch of HIDS graduates. The training, especially in the areas of bioinformatics, genomics, data analytics & data science, enabled me to land my dream job"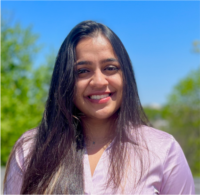 Anvitha Agraharam
Business Account Manager @ Genedata
Class of 2022
"The HIDS program laid a good groundwork of understanding the advantages and applications of bioinformatics and precision health. It also prepared me from a technical and team building perspective which is important in this field"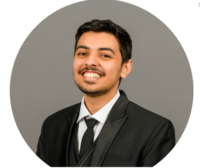 Pratyush Tandale
Informatics Specialist @ Mayo Clinic
Class of 2020
"It was a really great experience learning about different aspects of Data Science in health care. Helped me gain skills to solve problems at Mayo clinic and save patient's lives"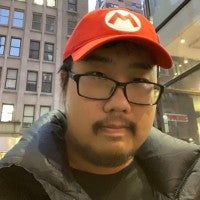 Fuyuan (Bruce) Wang
Software Engineer @ Essential Software Inc.
Class of 2020
"It was an excellent experience for me to study in the HIDS program. The professors are patient and helpful. Most importantly, this program prepared me for the job market. I found an excellent job right after my graduation"