News & Updates
Info Sessions
Are you interested in a career in Health Informatics & Data Science (HIDS)? Join us for our virtual information sessions to learn more about our HIDS Masters program and the application process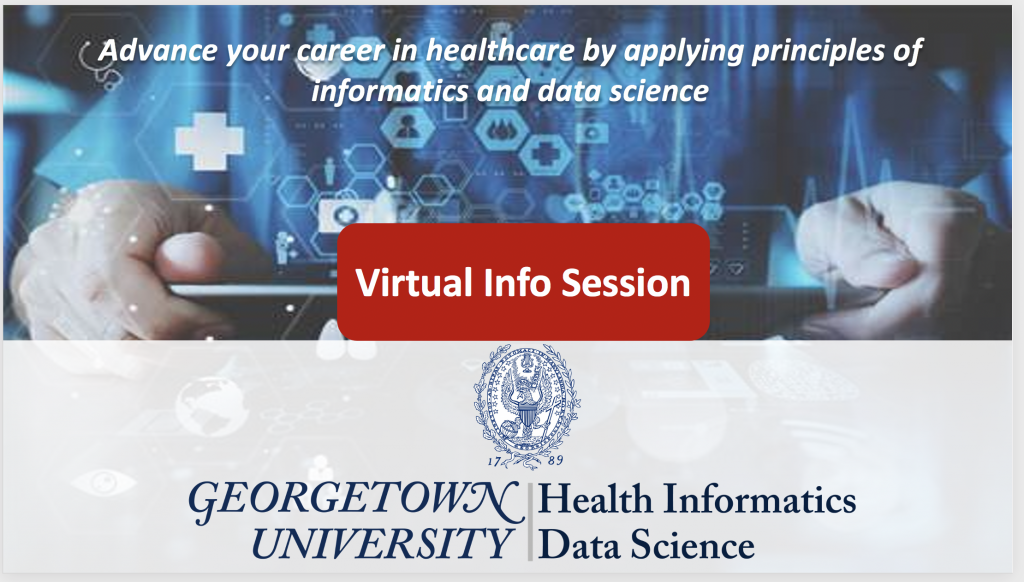 Georgetown University Health Informatics & Data Science Master's Program virtual information session on
MS HIDS Info session in April 2021
MS HIDS Info session in May 2021
HIDS Alumni
We are proud of our graduates who are making an impact in the field of Health Informatics and Data Science ! See what the HIDS alumni are up to !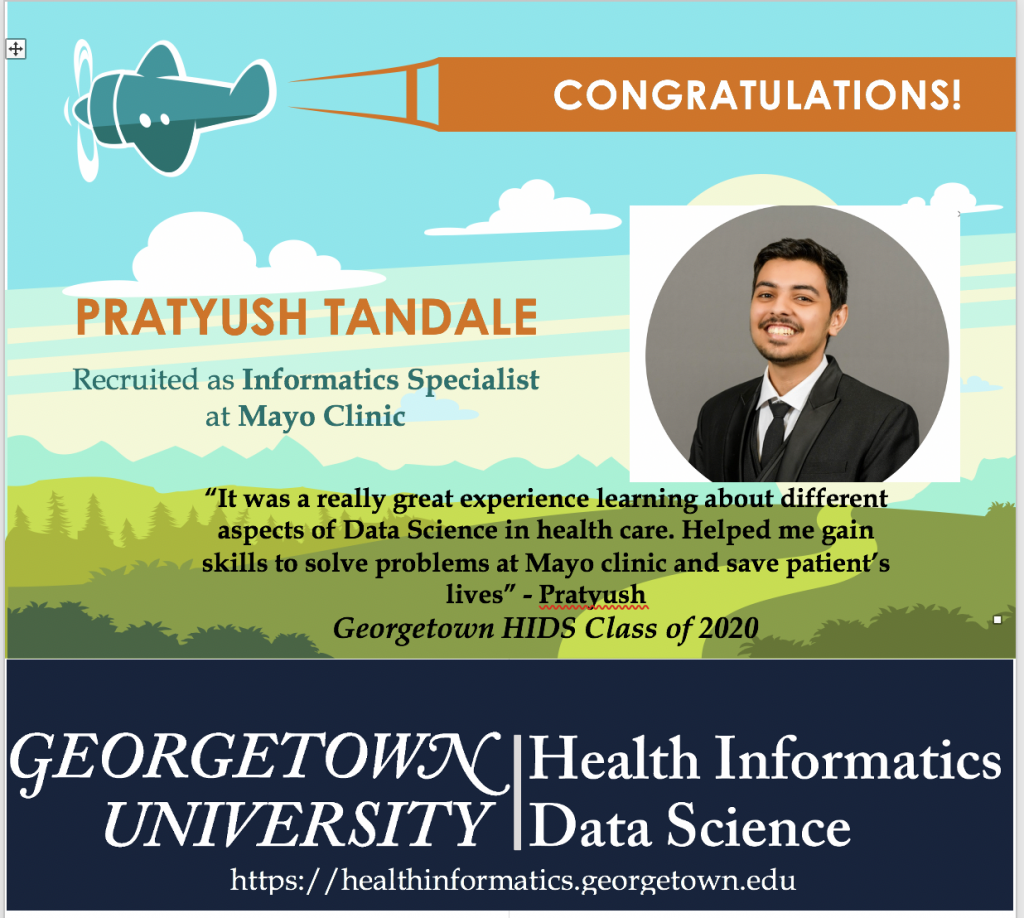 Pratyush Tandale, MS (Class of 2020) is now Informatics Specialist I at Mayo Clinic. Mayo Clinic is an American nonprofit academic medical center focused on integrated patient care, education and research. The Mayo Clinic section of Medical Informatics focuses primarily on transforming health care through innovative informatics and analytics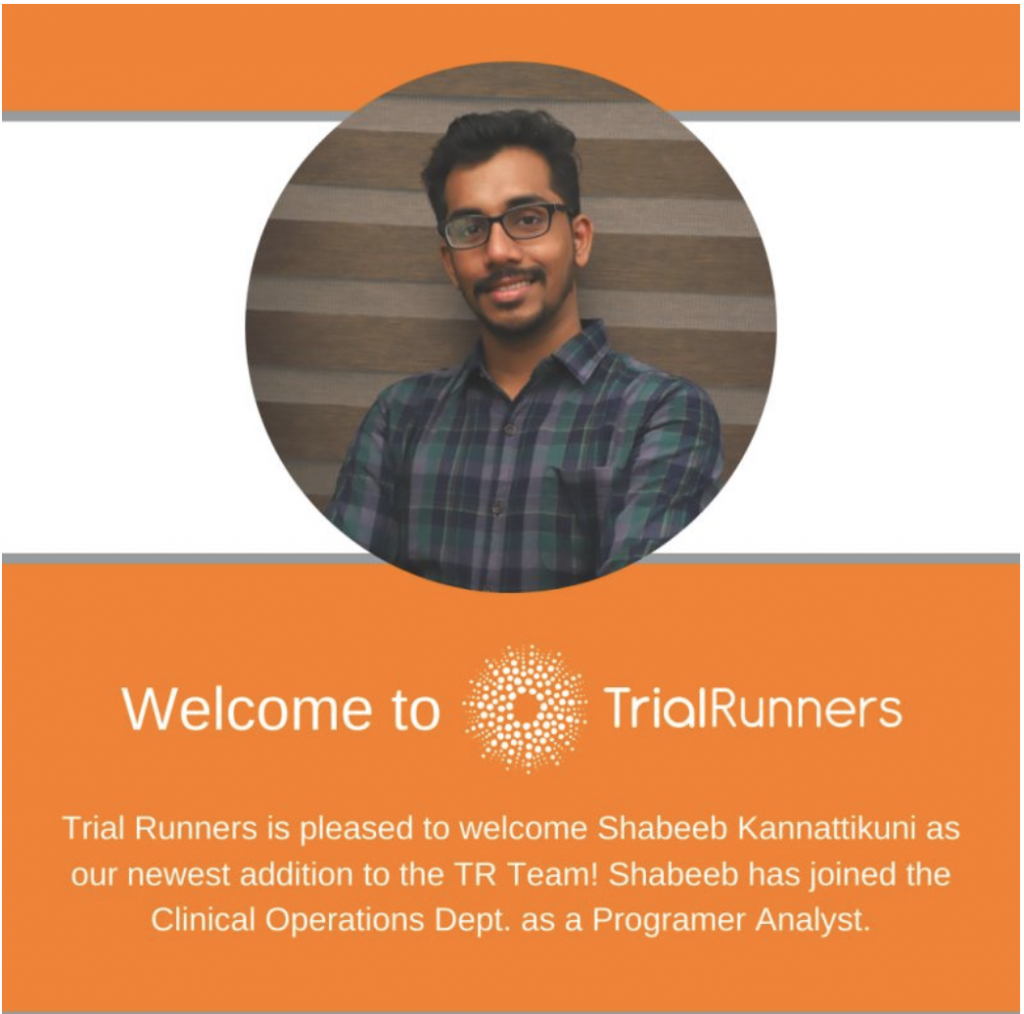 Shabeeb Kannattikuni, MS (Class of 2020) is now Programmer Analyst at Trial Runners. Trial Runners is an ophthalmology clinical Contract Research Organization (CRO) providing biotech and pharmaceutical companies with clinical research management services. Since 2006, they have worked on over 70 clinical studies researching innovative ways to manage or cure diseases related to the eye.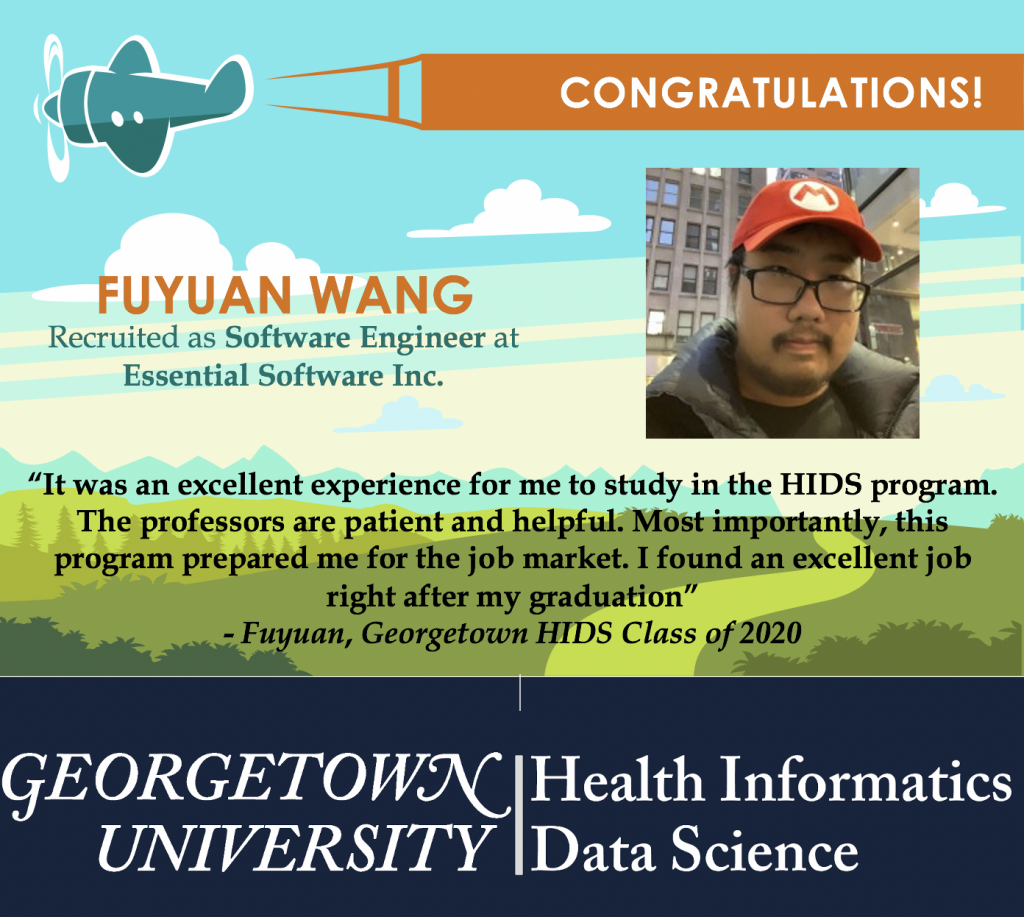 Fuyuan Wang (Bruce), MS (Class of 2020) recently joined Frederick National Labs (FNLs) subcontractor Essential Software Inc as Software Engineer. Bruce is part of a large collaborative NCI effort managed by the FNLs to enhance understanding of the immuneresponse to the novel SARS-CoV-2 coronavirus. Read more here (new window).
News